Since 2004, Human Solutions has been transforming the way organizations meet the workforce development needs of individuals with diverse needs by providing innovative strategies for training and technical assistance that meet regulatory requirements as well as enhance service quality.
Human Solutions provides services to organizations and clients nationwide. Our primary focus and experience lies in designing and implementing staff capacity building training programs, from the design phase through the delivery of live training. Organizations that seek out our services include Workforce Investment Act (WIA)-funded programs and their partners, national and community-based organizations providing workforce development services, governmental agencies, including colleges and universities, and local businesses. In recent years, we've expanded our services to include direct job placement assistance to job seekers with disabilities nationwide through Social Security's Ticket to Work Program. The addition of these services was a natural compliment to our training and development work in local communities.
In 2015-2016, we're looking at expanding our training services to include online, on-demand training offerings. We'll also be building on the availability of "self-service" educational materials and guides, to make it easier for organizations to meet both regulatory and continuing education requirements. Today and in the future, we look forward to Helping YOU Achieve Results!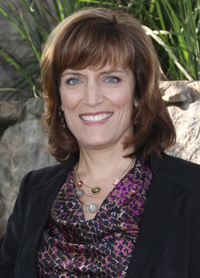 Lisa Jordan, the President of Human Solutions, has a Master's degree in Rehabilitation Psychology from the University of Wisconsin – Madison and is a Certified Rehabilitation Counselor (CRC). She holds multiple certifications in the workforce development field and is also a certified Global Career Development Facilitator-Instructor (GCDF-I), a curriculum that contributes to the professional development and national certification of workforce development professionals in 12 core competency areas. Through Human Solutions, Lisa Manages a "virtual" Employment Network, serving Social Security beneficiaries in over 30 states.  Lisa was recently re-certified as a Community Work Incentive Coordinator (CWIC).  Lisa has extensive experience providing both technical assistance and training to Workforce Investment Act (WIA) funded programs, their partners, and employers.   Recent projects include the development of several staff capacity building training programs focused on the workforce development needs of individuals with criminal histories, disabilities, veterans, and mature workers.  Lisa was also the curriculum designer for the California's State as a Model Employer Initiative online training program.  Lisa serves as a Governing Board Member on her local school board and proudly served in the United States Navy during Operation Desert Storm. Lisa lives in Orange County, California with her husband, three children, and their dogs Roxy and Darwin.